WineCave 30D

MQUVÉE | BUILT IN WINE CABINET
---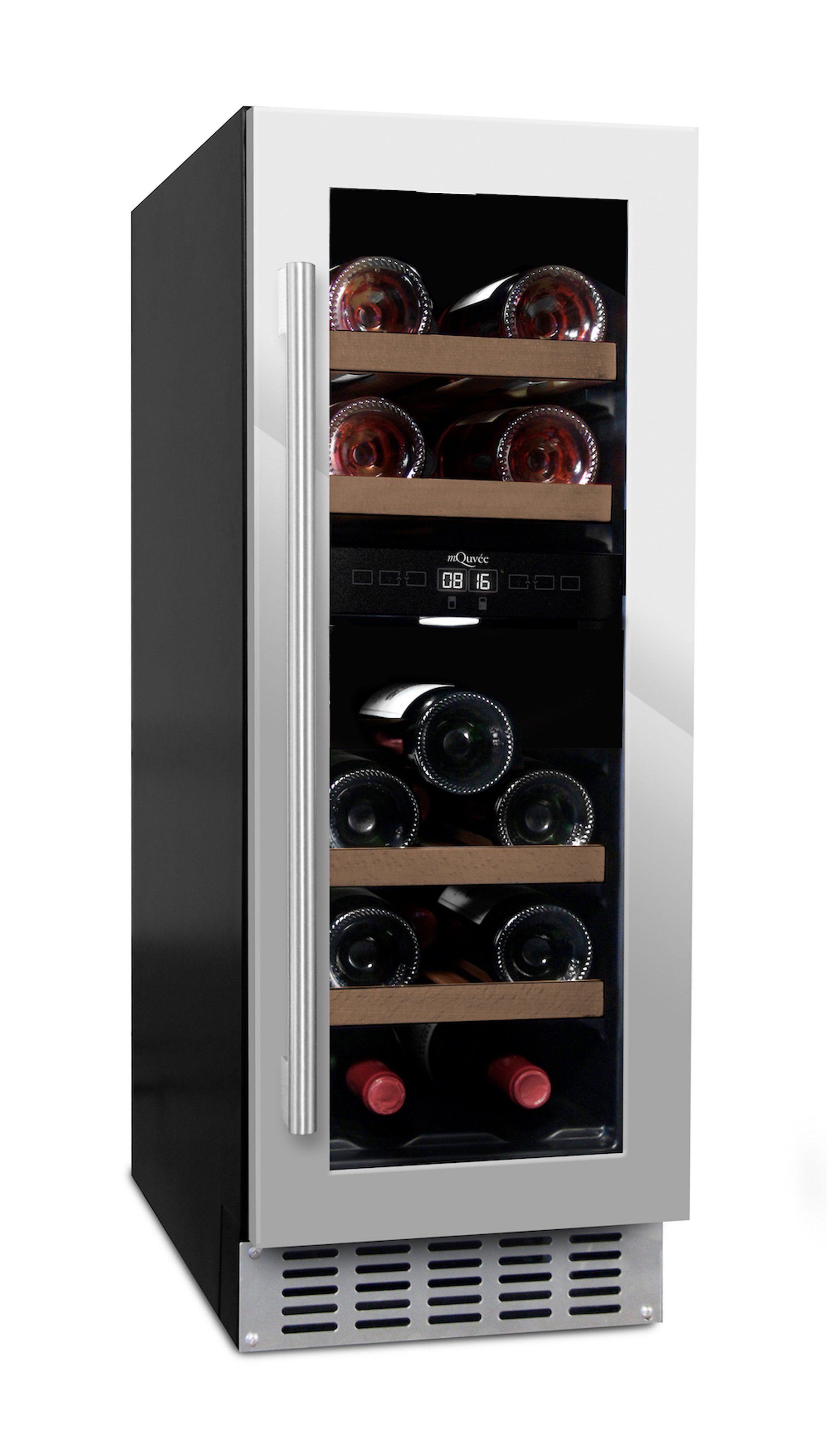 Description
Stylish and energy efficient wine cooler from mQuvée with a stainless steel design and seamless door (without joins). This wine cooler is equally stylish built-in under your kitchen counter as when standing alone. It has two temperature zones, carbon filter, 5 pull-out wooden shelves and space for 16 bottles. 
Specification
Features
• Stainless steel design (color code c=23, m=17, y=18, k=1) 
• Can be buit-in under your kitchen counter or free-standing
• 2 adjustable temperature zones (5-20 degrees °C)
• 5 pull-out wooden shelves (beechwood)
• Compressor cooling 
• UV protected glass door 
• Reversible door 
Other features
• Low vibration for perfect storage of your wine bottles 
• Automatic defrosting
• Winter safety system 
• Carbon filter for an odour-free environment 
• Water container for additional adjustment of humidity
• ON/OFF-button for power
• Adjustable feet (7 cm)
• Interior LED-lighting with ON/OFF-button (white)
• Electronic display (white)
• Alarm for low/high temperatures
• Open door alarm
Size & Dimensions
• Dimensions: (Width x Height x Depth) 29.5 x 82/89 or 80/89* x 57 cm
• Space for 16 bottles
Technical data
• Voltages: 220-240 V
• Annual power consumption: 139.0 kWh
• Power: 85 W 
• Noise level: 39 db(A)
• Climate classification: SN-ST 
• Energy label: A
• Weight: 28 kg
*A built-in wine cooler with a 700 mm or 720 mm high door! It is perfect for the European market.
Documents PDF